Gideon Reeves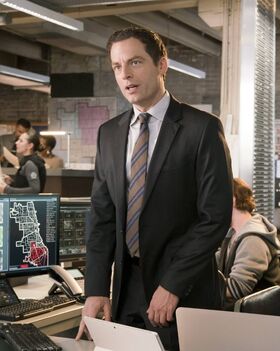 ---
---
---
Occupation
Software engineer
Billionaire
---
---
---
Gideon Reeves in the founder and main engineer of Reeves Industries.
Appearance
Edit
Gideon Reeves is a Caucasian male with brown hair and grey/green eyes.
In the beginning of the Episode, "Hard Reset" Gideon Reeves is first shown giving a presentation to Oil company executives. He tells them that Oil Well Fires is a Problem. That is puts the employees in harms way, and that is is extremely expensive. He then informs the executives, that they can do better, by introducing the Reeves TK-421. The Reeves product then displays itself to the executives, and afterward Gideon, gestures towards his CTO. The latter then precedes by telling them to have a safe journey home.
Community content is available under
CC-BY-SA
unless otherwise noted.